A greener alternative: Cement-FREE Sustainable Concrete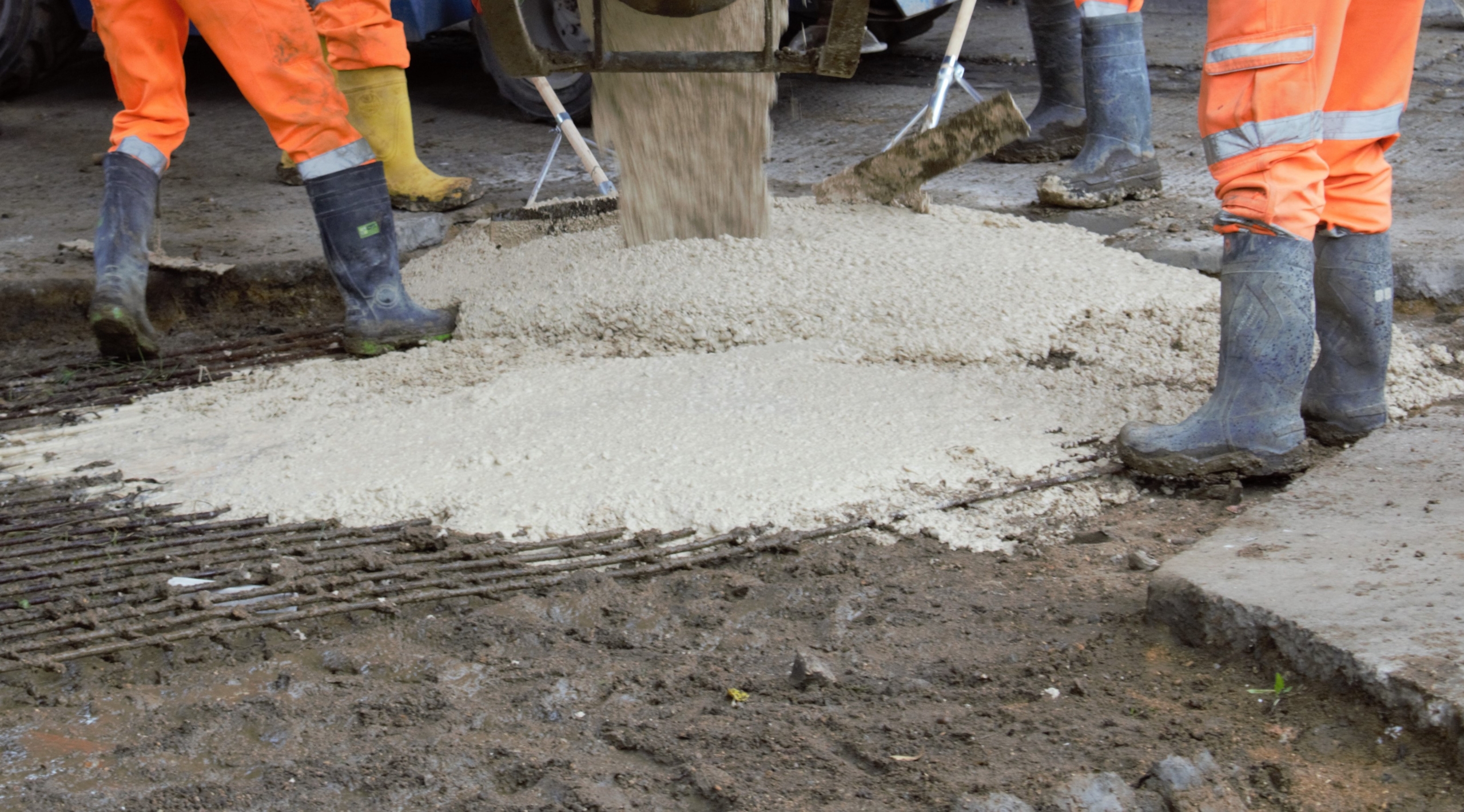 Interview-series on greener alternatives by Margherita Cesca Nelder-Haynes, RIBA Chartered Architect based in Cambridge UK
Concrete is an essential construction material and one of the most resilient, it is made by mixing aggregate, cement, small stones, sand, gravel, and water. Extremely straightforward and economical.
The Romans invented the hydraulic cement-based concrete, also called opus caementicium, The Pantheon in Rome is one of the finest examples of Roman architecture that has survived to this day and has a 42-meter-diameter dome made of poured concrete.
Ordinary Portland Cement (OPC) was transformational for the construction industry when it was invented by Joseph Aspadin in 1824 in England. Today, it accounts for a large part of embodied carbon contributing 8% to global carbon emissions, mostly due to the construction process.
Is there an alternative? 
This month we discover more about this extraordinary ground-breaking pioneering material which has all the right components to transform the construction industry. Katie Wills, Business Development Manager at Cemfree, has been interviewed by Cambridge Architect Margherita Cesca Nelder-Haynes to illustrate its technology, green credentials, uses and future ambitions.
Cemfree is a revolutionary ultra-low carbon alternative to Portland cement (OPC), concrete's most carbon-expensive material, thus resulting in a dramatic COe2 reduction compared to conventional concrete.  It is a proprietary alkali-activated cementitious material (AACM), that activates pozzolanic materials such as Ground Granulated Blast-furnace Slag (GGBS) and Pulverised Ash (PFA) to create Cemfree binder which can replace a variety of cement types to create an ultra-low carbon concrete.
Applications: 
Concrete blocks, bricks and cast stone
Block paving for driveways and car parks
Masonry mortar
Cast in situ ready mix concrete
Foundations (footings, piling)
Performance:
Conforms to PAS8820:2016
CO2e savings of up to 85%
Suitable for strength classes up to C32/40
Highly resistant to chemical attack
Enhanced pumpability & open life
Awards: 
Construction News Award
Ground Engineering Magazine Award
Skanska Supply Chain Green Solution
Construct Award for Innovation
Crossrail Innovate 18 Award
MCNH: What so unique about this innovative technology? 
KW: Cemfree is 100% Portland cement free and does not rely on carbon offsetting to achieve the declared carbon savings figures. The technology is also totally compatible with existing infrastructure and so opting to manufacture concrete and pre-cast products with Cemfree is straightforward.
MCNH: How did it all start?
KW: Dedicated to make the construction industry more sustainable, DB Group wanted to create an innovative technology that would support this mission. Therefore in 2015, DB Group created Cemfree, an ultra-low alternative to Portland cement that can save up to 85% in embodied CO2. Since 2015, continuous work has been put into Cemfree to develop the technology to reach full potential within the construction industry.
MCNH: What is your role and what motivates you? 
KW: I am a Business Development Manager at Cemfree focussing on pre-cast, blocks, and mortar.
Knowing that the work we are doing is having a positive environmental impact within the construction industry is what motivates me daily. Our need to be more sustainable is so important, and this is one of the reasons why I love working for Cemfree.
MCNH: Can you describe the most significant project? 

KW: In 2020, the largest pour of Cemfree was completed for Network Rail by BAM Nuttall at Chatham Station. The project consisted of a 300 cubic-metre continuous pour, which supports the foundation for a new step-free access at Chatham Station in Kent. This was the first use of Cemfree on UK rail network, the production of Cemfree reduced carbon emissions by up to 80%, in comparison to that of traditional Portland cement-based concrete saving 62 tonnes of CO2e.
(Cemfree Network Rail Chatham Station)
MCNH: How do you think Cemfree contributes to resolve the climate crisis?

KW: The production of cement is the source of around 8% of the world's carbon dioxide emissions. To put this into perspective, if the cement industry was a country, it'd be the third largest emitter of carbon dioxide in the world behind China and the US. By using an ultra-low carbon alternative, such as Cemfree for applications ranging from concrete blocks to deep foundations, can help reduce the amount of CO2e emitted by up to 85%.
MCNH: What's the biggest challenge in terms of widely implementing this pioneering product?
Standards?
KW: Whilst there is a BSI endorsed pre standard, PAS 8820:2016, that supports the use of alkali activated cementitious materials (AACM's) such as Cemfree, industry standards are limiting and need revising to accept the use of clinker-free alternatives for structural applications. We need designers and engineers to think hard about the use of traditional concrete and whether alternative materials could be used to lower the impact of construction on the environment, rather than only using materials they have previously used.
MCNH: What are the next steps in terms of research and development? 
KW: Cemfree will continue to research and develop it's cement free technology by continuing to work with industry partners to help bring ultra-low carbon solutions to market. The Cemfree binder can be used in multiple applications, such as blocks, pre-cast elements, capping beams, piling, etc.  The more research and development we do, the more applications and usage we can get out of it. The Cemfree Mortar, which is due to launch in 2022 is a great example of this. By continued R&D we are able to create new products using Cemfree.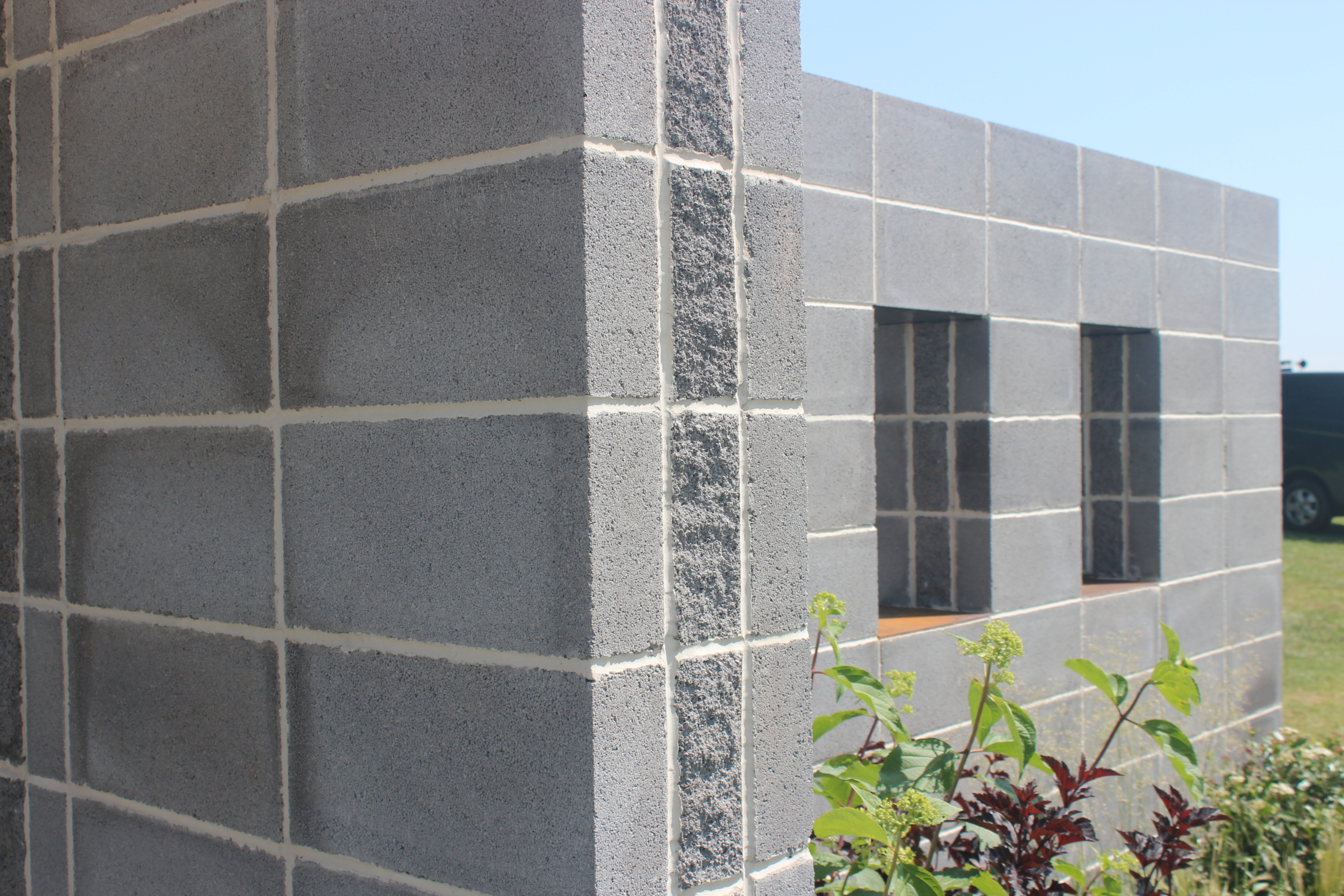 (RHS Rehearse Garden)
MCNH: How can architects/designers/engineers support the implementation of this extraordinary innovation? 
KW: Simply, by breaking specs and specifying Cemfree. Many architects and engineers chose to specify using the BSI standards only. The concrete standard BS 8500 does not accept the use of clinker-free alternatives, meaning when specifying for a project, Cemfree is not acknowledged. However, if they were willing to break that cycle and use the PAS 8820:2016 standard for applications that were suitable, they would open themselves up to being able to use ultra-low carbon alternatives, such as Cemfree.
Whilst this is already starting to happen, we hope to see more engineers/ architects being open to change and taking the time to educate themselves on alternative technologies, and using this knowledge to make informed based decisions rather than continuing to do what has previously been done.
(DB Group Bourn HQ office – Cemfree Precast Stairs)
https://tedxpadova.org/wp-content/uploads/2022/03/Cemfree-Network-Rail-Chatham-Station-1.jpeg
1536
2048
sbs_admin
https://tedxpadova.org/wp-content/uploads/2021/09/tedxpadova-logo.png
sbs_admin
2022-05-11 10:21:30
2022-05-11 10:28:33
A greener alternative: Cement-FREE Sustainable Concrete